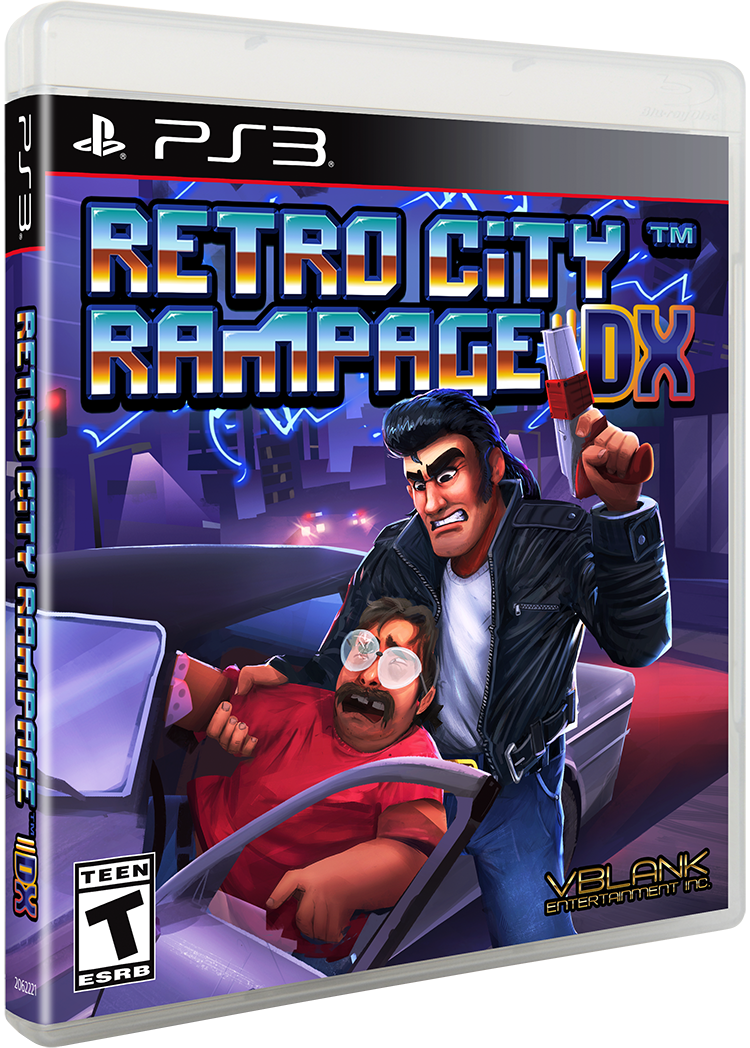 Product Description
The 'Retro City Rampage DX' PlayStation®3 physical edition includes the game on Blu-Ray disc and a manual. It's region free and plays on all PS3™ systems, worldwide.
Officially Licensed PlayStation® Product
Please note:
The disc contains the latest "DX+ Update". As the PS3™ is now a legacy platform though, no further updates will be possible.
Legal:
'RETRO CITY RAMPAGE' ©2010-2022 Vblank Entertainment Inc. All Rights Reserved.
The "PS" Family logo and "PS3" are registered trademarks of Sony Interactive Entertainment Inc.
Company Links:
Twitter
Facebook
YouTube
More from vBlank Entertainment