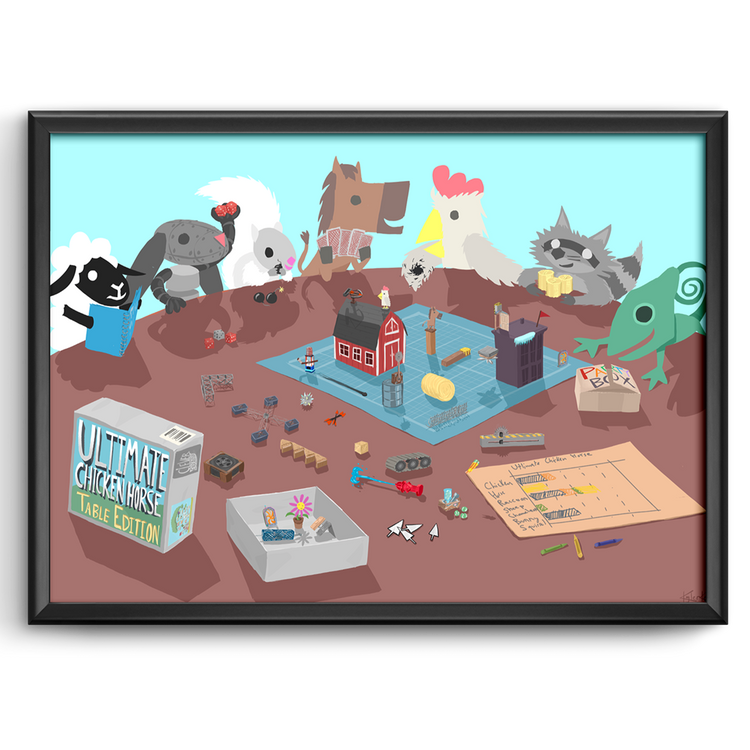 Product Description
Why not join our animal friends in a game of Ultimate Chicken Horse? Could this poster explain the origins of the game? I wonder how the black hole works...? So many questions, but only one poster. 
Poster Size: 24" x 18"
Ships in a poster tube; rolled. Shipped separately from any additional non-poster items ordered.