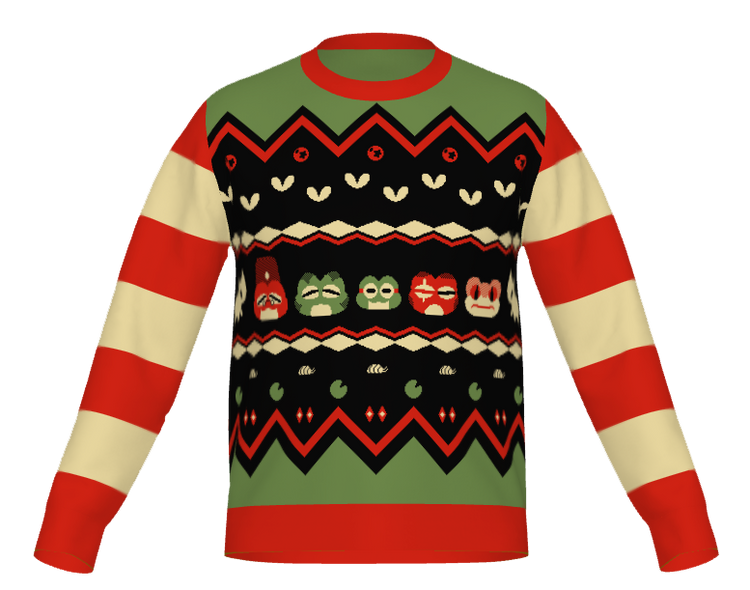 Product Description
It's getting cold, the nights are getting longer, and it's almost time to sit around a table with your froggy friends to eat a beetle roast. Stay warm this holiday season with this cute and cozy sweater!
Orders are individually manufactured and aren't guaranteed to arrive before Christmas Day. Production time for orders is typically 2-3 weeks (plus shipping). Please be mindful of these timelines if you are planning on surprising a loved one with some knitwear for the festive season.
This item ships separately from other items in your order. 
Materials: 55% Cotton / 45% Polyester

Sizing Chart: