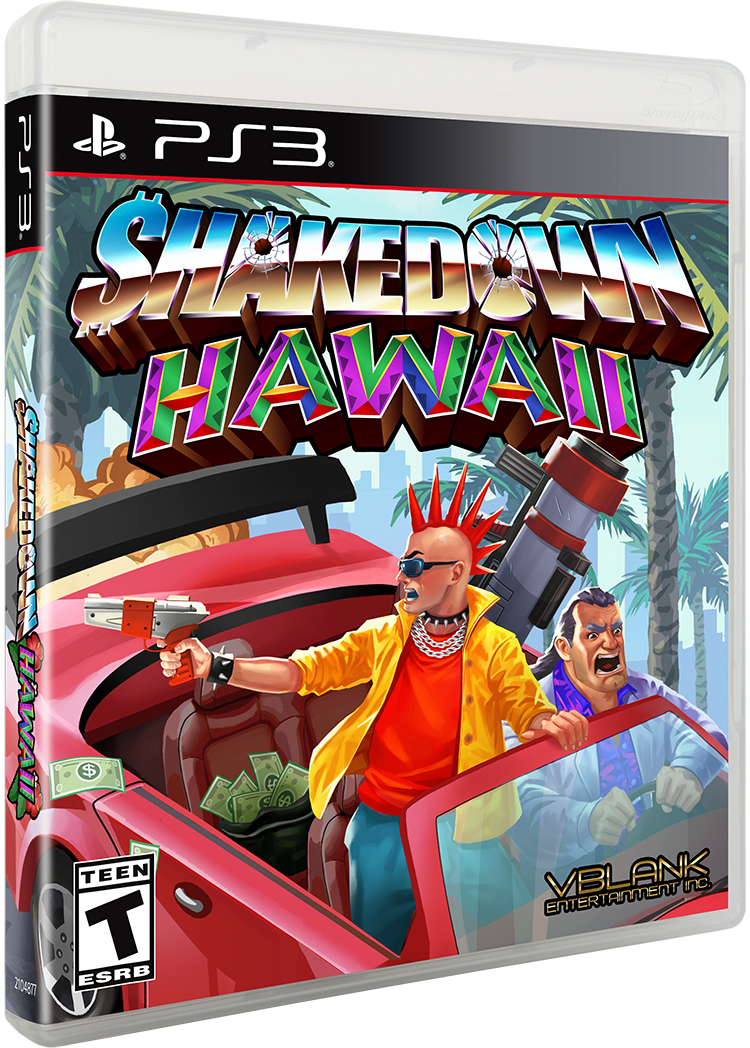 Product Description
The 'Shakedown: Hawaii' PlayStation®3 physical edition includes the game on Blu-Ray disc and a manual. It's region free and plays on all PS3™ systems, worldwide.


Officially Licensed PlayStation® Product
Order limit of 3 per person (additional order attempts will be cancelled)
Please note:
The disc contains the "Mogul Update" and the "Full Tank Update", but the disc does not include the "Shake-Up Update". As the PS3™ is now a legacy platform, it is no longer possible to release further updates for it. It is not compatible with the PS Store digital version's updates.

Legal:
'SHAKEDOWN: HAWAII' ©2019-2022 Vblank Entertainment Inc. All Rights Reserved.
The "PS" Family logo and "PS3" are registered trademarks of Sony Interactive Entertainment Inc.
Company Links:
Twitter
Facebook
YouTube
More from vBlank Entertainment