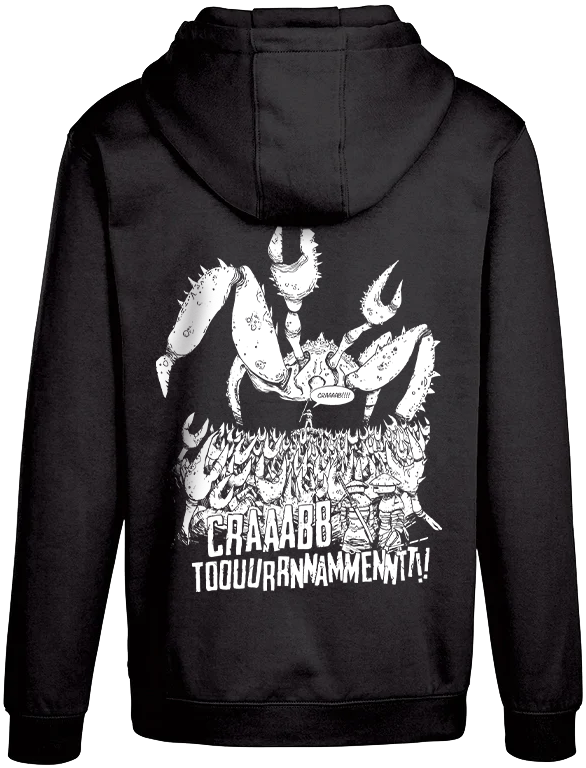 Product Description
"CRRAAABB TOOOUURRNNAMMENNTT!!"

If you're a dedicated believer in crab, then there's very little more you could do than prove your allegiance with this rather comfortable special edition "CRRAAABB TOOOUURRNNAMMENNTT!!" pull-over hoodie.
Featuring a stash pocket in the pouch (!) that's perfect for storing your crabby treasures, this premium garment has had extra care and attention put into its creation in order to make it super cosy. The hoodie also features an upgraded 3-panel hood for maximum comfort. This is going to be one of those tops that you reach for on those cold and/or lazy (crab) days that makes you feel all warm inside.