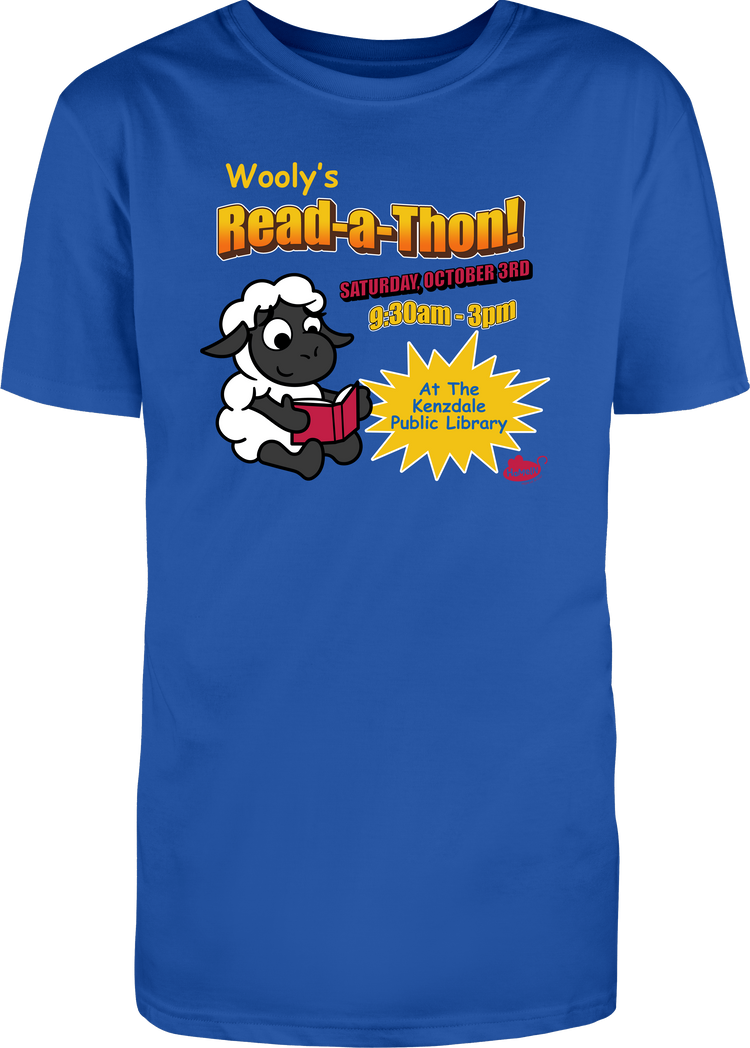 Product Description
Come on down to the Kensdale Library on Saturday, October 3rd between 9:30am to 3pm for Wooly's Read-a-Thon! We'll have plenty of fun activities such as: bookmark workshops, learning to read, 
and even a meet and greet with Kensdale's own Rebecca Colton from Amanda the Adventurer!
 We regret to inform you that Rebecca will not be attending Wooly's Read-a-Thon, thank you for your understanding.
Each tee is lovingly crafted in-house by RobaRoba - for you! We only use high-quality base tees such as Next Level 3600 and Bella+Canvas 3001 (or equivalent) depending on stock availability. No cheap heavy cardboard feelin' tees here! All inks and printing materials are eco-friendly.